PRE-ORDER for Comicbook IS OPEN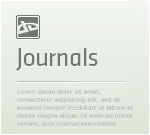 :: Comicbook PRE-ORDER open ::Finally we are ready to open Comicbook pre-order.
This is collective Comicbook which contains 3 full chapters from comics by :iconardanae::iconsionra::iconkimir-ra:

:bulletblue: Preorder period until September 1st.

A5 format, soft-cover, fullcolor
80 pages
Language English (French and Russian translations files may be added by request)

• Price: 15 USD
• Shipping worldwide: 8 USD
• Pre-order extra: First 50 customers will receive special print.
• Payment: Paypal only
• Other: Book will be shipped in September after pre-order ends.

:bulletblue: HOW TO ORDER:
Please send your order to siondarkness@gmail.
My comic

"Once upon a Time"

.
This is a story about young witch Sif and ancient god of destruction Yaroslav.
Read all comic ->
[link]
*************************************************************
It will be published this summer, for more info please visit this journal ->
[link]
*************************************************************
Also we with *
Ardanae
and *
Kimir-Ra
organize Contest

So if you enjoyed this story, visit this journal for more info ->
[link]
French translation below.
"-Tu comptes répondre ?

-J'ai besoin de temps.

-Tu as interrompu mon voyage. Je dois me rendre quelque part, ensuite je pourrais répondre à ta soeur.

-Très bien. Combien de temps cela prendra-t-il ?

-La ville est à une journée d'ici. Comme je n'use pas de magie, nous devrons prendre les chevaux. A moins que tu ne sois pressée, bien sur.

-J'ai plus de temps qu'il ne m'en faut!
-Parfait. Une chose: magie défendue! Elle peut interférer avec mon aura et je ne réponds pas des conséquences.

-Et maintenant, je vais dormir.

-Je tâcherai d'être prudente.

-Ce n'est pas dangereux par ici ?
-Non. Dors maintenant."
Русская версия комикса в моем дневнике ->
[link]