PRE-ORDER for Comicbook IS OPEN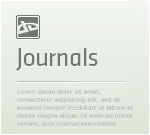 :: Comicbook PRE-ORDER open ::Finally we are ready to open Comicbook pre-order.
This is collective Comicbook which contains 3 full chapters from comics by :iconardanae::iconsionra::iconkimir-ra:

:bulletblue: Preorder period until September 1st.

A5 format, soft-cover, fullcolor
80 pages
Language English (French and Russian translations files may be added by request)

• Price: 15 USD
• Shipping worldwide: 8 USD
• Pre-order extra: First 50 customers will receive special print.
• Payment: Paypal only
• Other: Book will be shipped in September after pre-order ends.

:bulletblue: HOW TO ORDER:
Please send your order to siondarkness@gmail.
My comic

"Once upon a Time"

.
This is a story about young witch Sif and ancient god of destruction Yaroslav.
Read all comic ->
[link]
Also on
Mangamagazine
and on
Smackjeeves
.
*************************************************************
It will be published this summer, for more info please visit this journal ->
[link]
*************************************************************
Also we with *
Ardanae
and *
Kimir-Ra
organize
Contest

So if you enjoyed this story, visit this journal for more info ->
[link]
French translation below.
-On fait moins le fier maintenant hein ?

-Sainte merde, c'est une sorcière! Une vraie sorcière!
-Emparez-vous d'elle!

-Dépêchez-vous! Attrapez-la! Attrapez cette sorcière maintenant! Ne la laissez pas s'enfuir!
-Putain! Ca brûle! Que quelqu'un la saisisse!

-Hé! Bas les pattes ou je...

-Lâche-moi! Tout de suite! Ou je te tuerai!
-Oh que non! On va te montrer notre feu sacré!
Русская версия комикса в моем дневнике ->
[link]
Ref from ~
BlooDoveStock